Here we go with our last Cowichan Valley interview.  Jacquie deJong Seinin sat down with me on a beautiful sunny day, for a quick chat.  She shared her inspiration, and thoughts on sustainable living. Many thanks for your insights!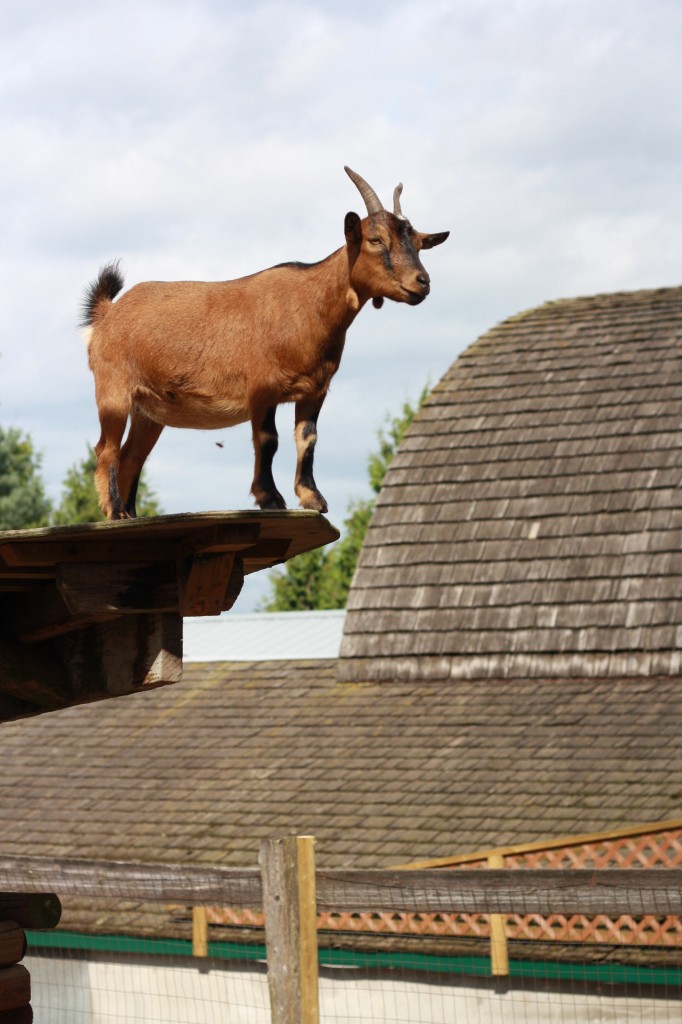 1. Tell us a bit about your family
We have three daughters, Hanna (13), Clara (11) and Maggie (9).  We live on a small acreage, with a goat farm.  We make our own yogurt, cheese etc.
We chose this life because we wanted our daughters to know where their food comes from and be involved in producing their own food.   Living this way teaches those skills around sustaining oneself.  By doing so, we are also creating a community and sharing those values with others.  We trade milk for yoga classes, for example.
2. Have you always known you wanted to homeschool?  Tell us a bit about your homeschooling journey.
No.  It was an evolutionary process.  It started off on the Sunshine Coast (BC).  Our schooling centered around the Waldorf approach.  Rudolf Steiner really resonated with us.
For example, the concept that every third year, a change happens [in a child's development].  When our girls turn 9, we honour this with a special "coming of age" trip.  Each one has looked different, depending on the child (bicycle trip, a wilderness hike or a canoe trip).  We are trying to honour those passages.
Hannah started with a Waldorf-inspired school (SunHaven) and just thrived.  When we heard about Sunrise (another Waldorf-inspired school), here on the island, we moved here for the school.  Hannah was in Grade 2 and Clara was in their Kindercottage program.
Eventually, though, we found there were a few issues not being addressed at the school, and decided to take a year off (and homeschool) to re-evaluate.  That first year was such a learning process.  I don't think it was as hard for the kids.  I was so concerned about the things we "should" be doing.
Then, we began exploring the concept of "unschooling," the idea that learning can be more open.  An example being our study of concepts around the soil.  We started learning about hummus, and nutrient-rich soil.  This led to many other aspects, and the goats could be added to the picture, too.
Aspects of Waldorf education still really resonate with us.  Some are too rigid.
3. What is your favorite thing about homeschooling?
Having space around relationship with my daughters.  So that we can be irritable with each other, and allow for natural shifts.
4. The hardest thing?
The same thing.
5. How do you get ready for "back to school?"
We hook in with Oak and Orca (a distributed learning school based in Victoria) for the two younger girls.  They have an openness to our way of learning.  They see value in what we are doing.  Their educators pull out the learning outcomes from what we're doing.
This year, our oldest is enrolled with South Island Distance Education.  She wants and values more structure.  She wants to go to University.  They have an online curriculum.  She may want to be a doctor.  But, she's also very musical.  She's a dancer, and loves musical theatre.
We also have a very strong community connection.  We combine resources with families living in the area.  Teach each other's kids.  After homeschooling for awhile, I felt like I had to know everything, but I realized we all have our passions and our gifts and it's an honour to exchange them.  Community is such a gift.
We have an apple pressing extravaganza every year, and have a big party.  And we create things together, like last year's wool felted shooting stars.
6. Do your children ever ask to go to school?
Yes.  Our oldest went last year, and Clara went in Grade 4 for one year.  Maggie loves this way of being, and Clara is glad she's staying home, now.
But, we use the summer to re-evaluate the year.  Look at where we've been nurtured, and where the deficit has been felt.  We go over the pros and cons every year.
7. What is your best homeschooling tip?
Be flexible, but also recognize that there is so much richness found in rhythm.
8. As a homeschooling family, what is the one item you couldn't do without?
Our homeschooling centre.  We have a table in our home, and each child has their side and space.  And they each have a basket with their things.  I'm grateful for it everyday.  Our life doesn't move into that space.  A lot of creativity happens in that space.