I have been doing a lot of reading, interviewing, and blogging lately, and have been impressed by some of the exceptional spaces that people have set up in their homes.  From my
recent interview
with Jacquie deJong Seinin , who loves having a "homeschooling centre" in her home, to the inspiring home of 
Bending Birches
, beautiful, workable places and spaces have been inspiring me from all directions.
In an effort to bring that inspiration to our space, we've been making some changes over at our place.  Here's the first of a few successful projects that I'll be sharing in the weeks to come as "Inspiring Homeschool Room Ideas"
Art Supply Mason Jars.  
Co-op member, Carla, shared this mason jar project from Liz Maire Blog with me.  We both thought it would be a perfect place for art supplies.
My son and I worked hard at it one afternoon, and came up with this creation.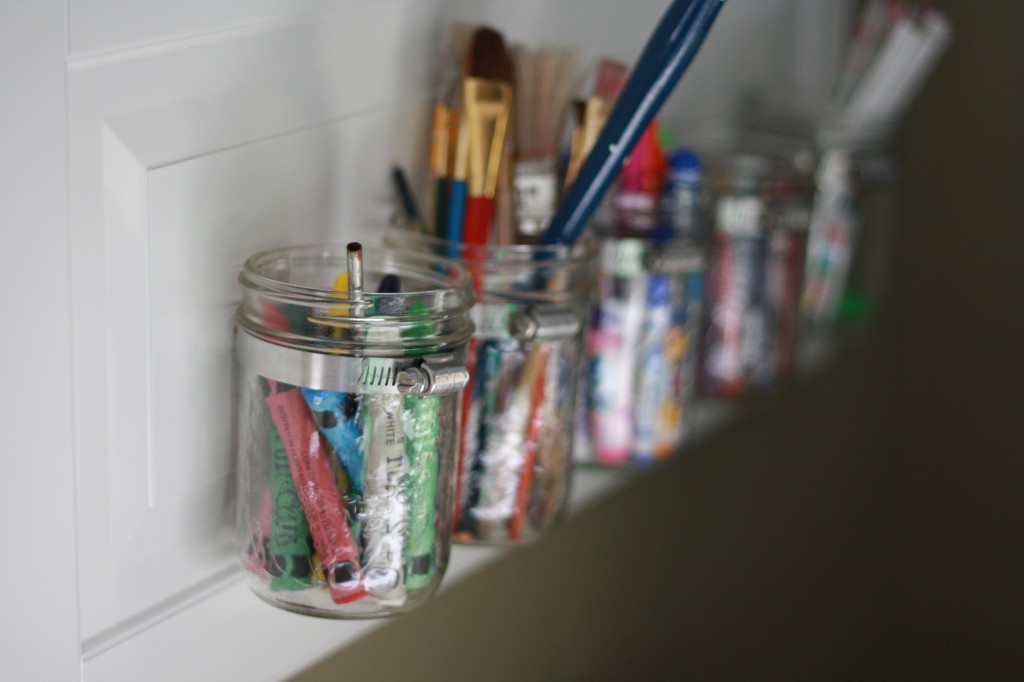 We used 5 mason jars, and a cupboard door from the as-is section of IKEA ($3).
Step by Step (I was going to call this part the "nitty-gritty," but, for some reason, the term makes me feel icky.  Anyone else?):
1. Gather Supplies: 5 mason jars, 5 pipe clamps (find them with the plumbing supplies in the hardware store), a drill, a piece of wood (or in this case, a door), and some short screws.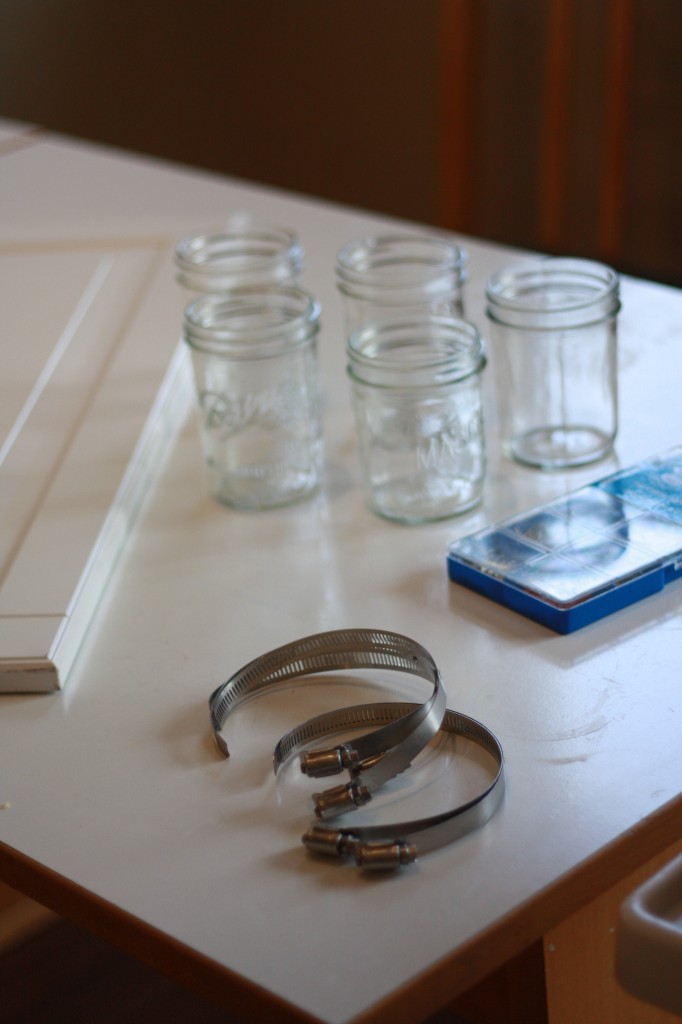 2. Drill a small hole in the centre of the band of each of the pipe clamps.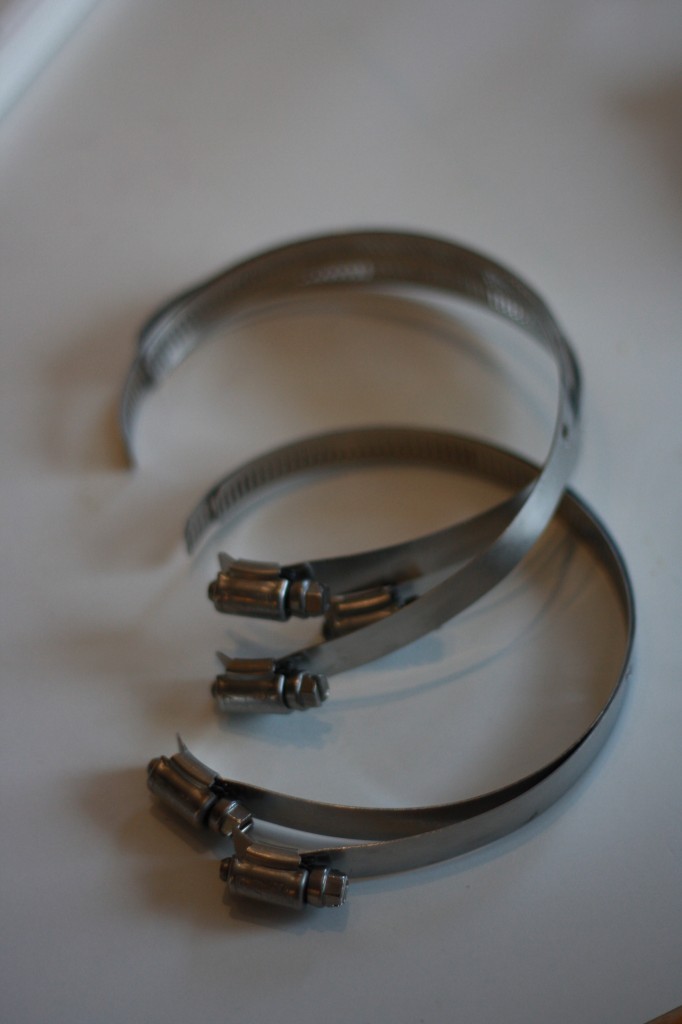 3. Measure and drill 5 holes into the wood backing, aka: cupboard door.  (My measurements, as it turns out, were not entirely accurate.  I encourage you to do a better job).
4. Line up the hole on each clamp with the hole in the wood, and fasten the clamp to the wood using a short screw and screwdriver.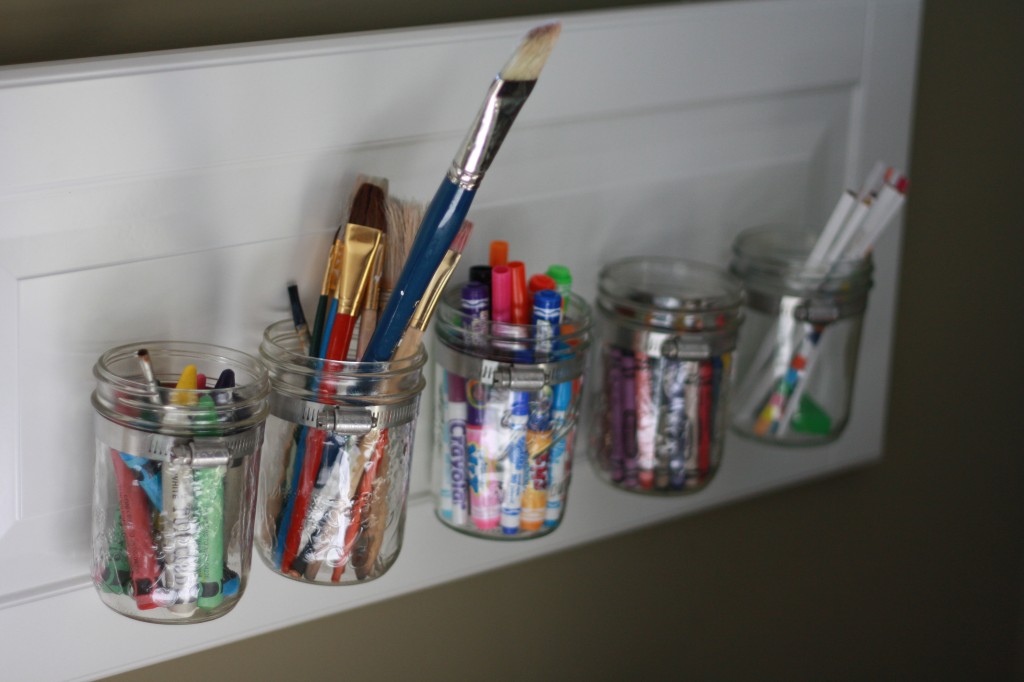 5. Insert the glass jars into the pipe clamps and tightened them with the clamp's mechanism.  A very tidy process.
6. Hang your masterpiece on the wall, in a lovely corner, right under a window for natural light.  Place a small activity table underneath it.  And fill with art supplies.  At least, that's what I did.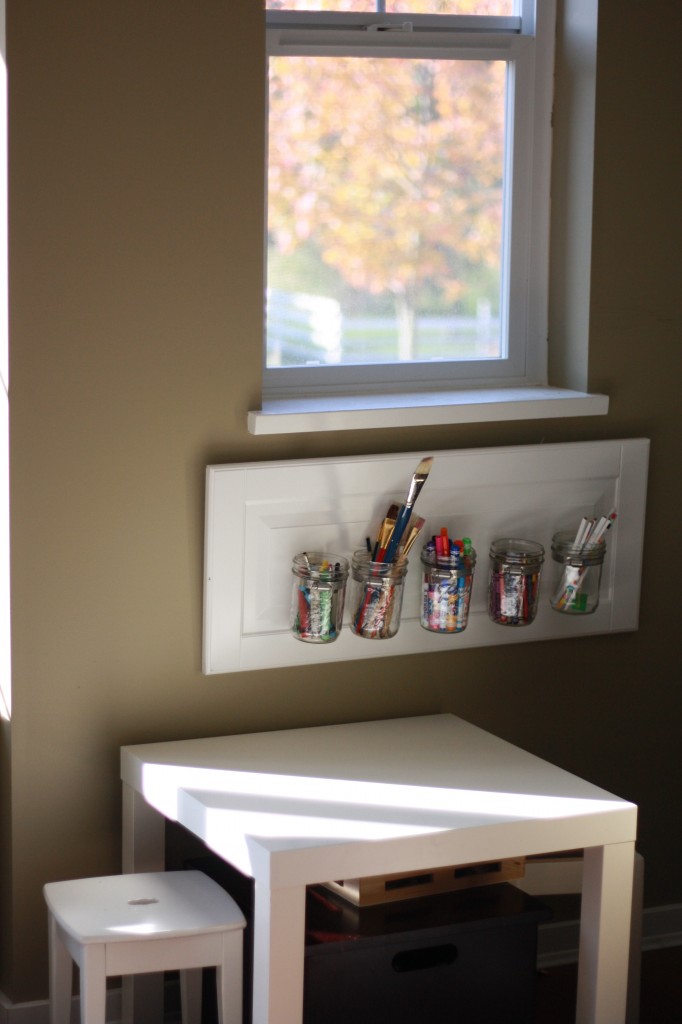 A last word of warning.
Be prepared for little artists to be, well, little artists.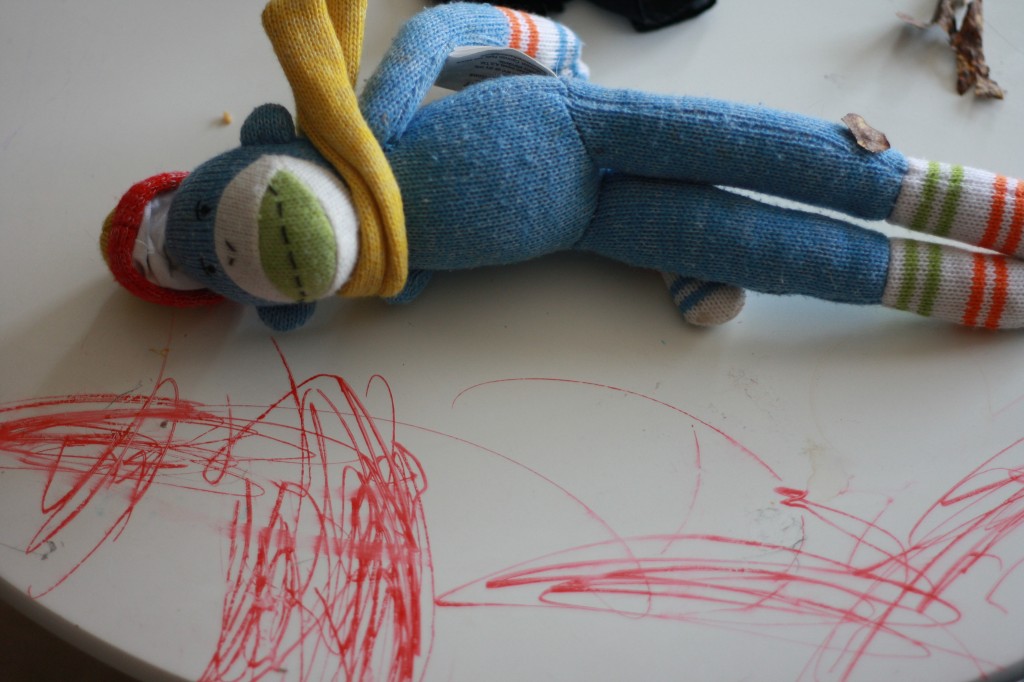 Let the creativity flow!
 We are linking up with:
Owlet for Unschool Mondays
Ordinary Life Magic for Saturday's Artist
Natural Suburbia for Creative Friday
Homeschool Creations for Preschool Corner
Enjoy!