As a children's librarian, I have had the opportunity to explore and recommend all kinds of wonderful books.  As a parent, I have come across even more.  One of my favourite things to do, is recommend picture books to older children.  Often, people assume that once a child is reading, picture books are no longer necessary.  I would like to reiterate just how wrong they are!  Especially in this day and age, there are so many absolutely wonderful, beautiful picture books for older children and adults to enjoy.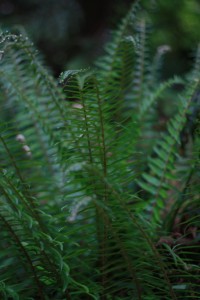 One picture book series that has captured my heart of late is the Henry series, by D.B. Johnson.  His picture books tell the simple tale of a bear, and his days living in the country, at a place called Walden Pond… Sound familiar?
These books are delightfully illustrated, with a cubist influence, and the rich, deep colours of nature.  Each page is full of little details and creatures to spy. Henry the bear is a delightful character – modelled after Henry David Thoreau himself.  He is friendly, neighbourly, and quirky, in the way his namesake must have been.
One book (Henry Walks to Fitchburg) tells the tale of Henry's walk to Fitchburg.  His works all day to pay for the train to Fitchburg.  Henry decides to walk there instead.  They both arrive at the same time, but you can guess who had the more rewarding day… Another, Henry Works, is all about perspective.  Henry spends the day "walking to work," only to end up back at home, to begin his work – writing.  His whole day, of course, has been spent working – thinking, planning, engaging in life, so as to have something meaningful to write about.
If you are like me, you may harbour a secret dream to live in a hideaway in the woods.  You may have read Walden, or always meant to get around to it.  I'll admit to have started it, and stalled of late.  I have promised myself I will finish it this year.  However, after reading D.B. Johnson's books, I have a great introduction to his philosophy.
The Henry books are inspiring.  They're beautifully illustrated, and simply written (this coincides with the simplicity of life that Thoreau sought, although own his writing is anything but simple).  The "people" Henry encounters (other bears) are modelled after the real people in Thoreau's life.  For homeschoolers, these books offer a perfect segue into nature study, farming, philosophy, art, and, of course, literature.  My three year old loves them.  But, they are just as accessible, and even more comprehensible, to an older child, or adult.
I am so glad to have discovered these books.  At least at our house, I know they will be read for many years to come.