Our reviews have gone weekly!  This January, we've stepped it up a little, and replaced our monthly booklist with a weekly recommended resource column, Librarian's Picks.  This is where I'll review and recommend some of my favourite learning resources.  Every week it'll be something (or somethings) a little different.  Bite-sized reviews, with titles just perfect to take with you to your weekly visit to the public library.  Enjoy!
Because it's winter, and we can sometimes be a little lazy about bundling up to get outside and play, I thought I'd share two of my favourite outdoor exploration guides with you.  A little inspiration for those blustery winter days (anyone else with buckets of snow this week?).
First, off, WoodsWalk: Peepers, Porcupines and Exploding Puffballs by Henry W. Art and Michael W. Robbins.  As soon as I cracked the cover of this book, I was immediately drawn in.  WoodsWalk is a great resource for any intrepid explorer in your home.  It's beautiful presented, with a combination of vibrant photographs, and informative text that draws you into the North American ecosystem right away.  It's arranged by season, which is really handy when you need to know what you could expect to find today, not four sunny months from now.  Within that, it's also divided by East and West.  This makes it accessible and relevant to families across North America.
You'll find everything from birdsong basics, to pinecone identification, to snake and reptile spotting.  There's activity suggestions (truly relevant ones – the kind you can actually do outside), and information on how to prepare for walks in the woods.
This is the kind of book a budding naturalist would love to pour over, as well as any observant artist.  Unlike some non-fiction books which seem designed to try and win you over to the subject matter with snippets of information and cartoon pictures, this one has a dense but readable layout on every page, which I really appreciate.  Rounded out with a quick leaf identification guide, a handy glossary and decent index, this book is really the perfect "first field guide."
And, because we're in the midst of winter, and the longest nights of the year (although they're officially getting shorter now, aren't they?), I thought I'd include a similar title, that focuses on nature at night.  Night Science for Kids: Exploring the World After Dark by Terry Krautwurst, is a fun and engaging book that I happily discovered earlier today on my library's shelves.
A little less field guide, and a little more hands-on experiment, this book provides a nice balance between information and activities.  It introduces key night concepts like nocturnal animals and seasons, and includes a fantastic introduction to the night sky.
Aimed at children from about grades 3-7, there is something in this book for younger, and older kids as well.  It has you determining an owl's last meal (dissecting owl pellets anyone?), building a night blind for viewing animals, and includes plans for both bat and owl houses.  My favourite fact, "the famous opening notes of Beethoven's Fifth Symphony are the same as the song of the white-breasted wood wren" (page 133).
Although I don't love this book quite as much as WoodsWalk, it does offer a ton in the way of hands-on science and nature activities for homeschooling families.  The only real drawback I found is that it's out of print, so you'll have to find it at your local library, or pick up a copy from an independent seller.  Still, I enjoyed it enough that I'd say it's certainly worth the effort.
With nice long evenings, there is plenty of time for exploring outside during the winter months (provided you bundle up well), so here's my challenge to get out there and discover the creatures of the night!  If your children love flashlights as much as mine does, this book is probably for you.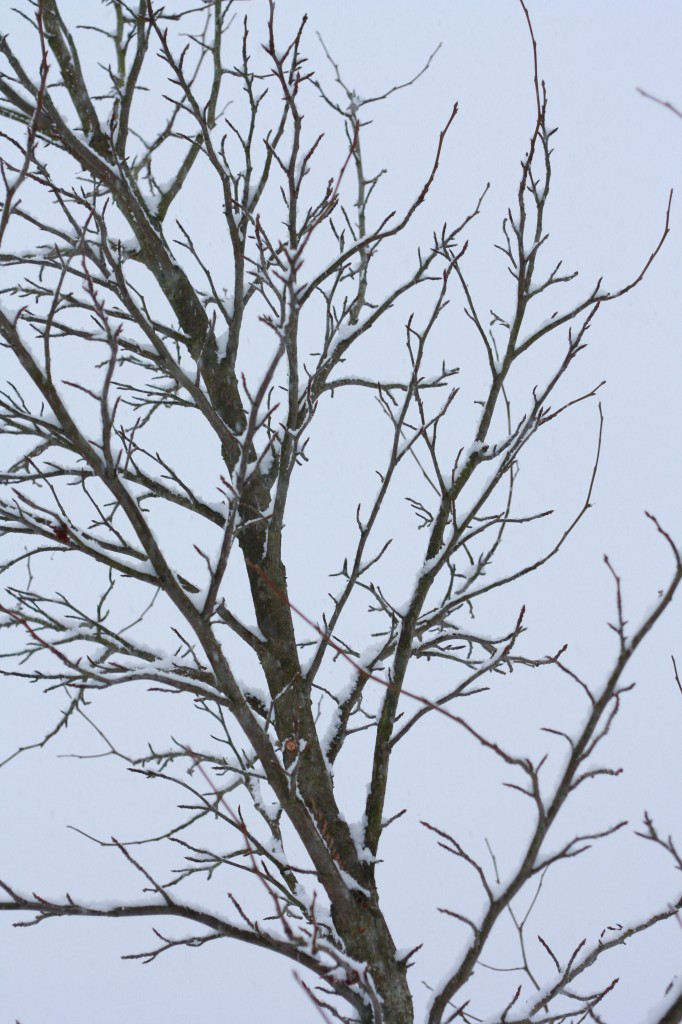 —
We're linking up with:
The Magic Onions for Friday's Nature Table
Learning All the Time for Favorite Resources