After reading, Transformed: How Everyday Things Are Made by Bill Slavin, everyday for the past month or so, I've decided it's a "must share."  In fact, it is a children's choice award-winning book, so it already was a must-share.  Still, let me tell you a bit about it.
It's about – yep – how things are made.  Every item has a two-page spread, complete with lovely cartoon illustrations and easy to read steps that outline the manufacture and processing of everyday products and materials.  It goes through everything from CDs, to jeans, to lumber and petroleum.  Interspersed with the details of how things are made, are interesting historical facts and a tidy introduction.
Did you know that silk worms are heated in their cocoons (until they die), and then the cocoons are unwound to create silk?  A little macabre.  I, for one, had never realized that.  What a process.  I look at my beautiful silk scarves a little differently now, knowing the painstaking efforts, and little "caterpillian" lives that went into them.
How about the fact that glass is actually a very, very, slow moving liquid?  Now, maybe you already knew these things, and my science education was little lacking… Still, I bet you haven't thought about those facts in awhile.  And I'll bet there is something (I'll bet there are many things) to surprise you in this book.
It's a thick book.  It's quite beautifully presented.  It's engaging.  And it appeals to a wide age range.  My 3 (now 4!) year-old has been reading it with me, voraciously.  The book was voted number one by British Columbia's children's choice award (The Red Cedar) for grades 4-7.  So, you can see how you could get a lot of mileage out of it.
If you have a child whose mind tends toward the scientific – a budding engineer, a creative soul, an inventor extraordinaire – or just the curious, this book won't disappoint.
I have to admit, I am pleasantly surprised by how it has gone over in our house.  I was going to bring it out when Dylan was older, but I now see, it's a good thing we discovered it now.  After watching countless Discovery Channel "How It's Made" episodes on You Tube, it was a perfect complement.  Coupled with the membership to our city's Science World he received for Christmas, Dylan is pretty well set up in the "how things work" department.
If you're considering a science book purchase this year, I'd add this one to the top of your list.
Happy Reading!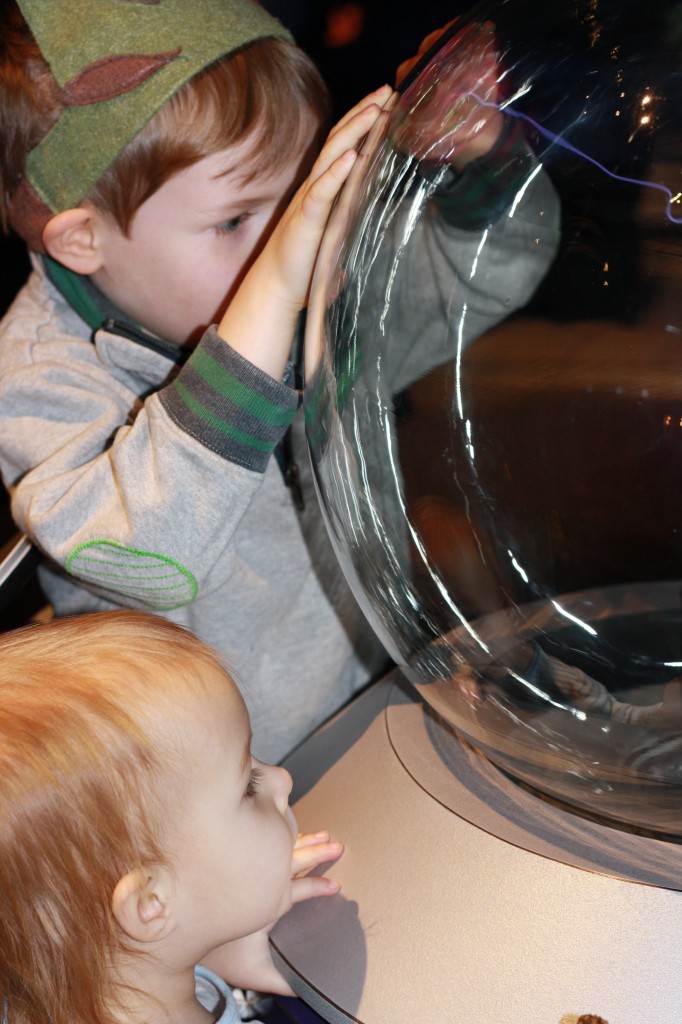 We're linking up with Learning All The Time for Favorite Resources and Natural Suburbia for Creative Friday.
Enjoy!