I can't seem to get enough of Autumn.  The fallen leaves we tread over today on our beautiful family walk had me practically doing back-flips.  I'm starting to think I may be going overboard.  I want to pick up every beautiful leaf I see, and I want to take photos of everything.  And I want to do every autumn craft there is (actually, only the beautiful ones).
Inspired by all of this, we've added a nature corner to what could now safely be called the kids' corner of our living area.  Of course, the kids' corner is one of my favourite places – particularly due to our newest addition, the nature shelf.
If you want to bring a little nature into your home, there are a million wonderful examples out there.
My favourites include the inspiring and organized collections of Only Small Things.  And, on a smaller scale, this lovely little corner from Sew Liberated.
Creating a better space for our nature collection his has been one of my goals this fall.  And, then, a few weeks ago, I was browsing at our local Value Village and stumbled upon this perfect little shelf.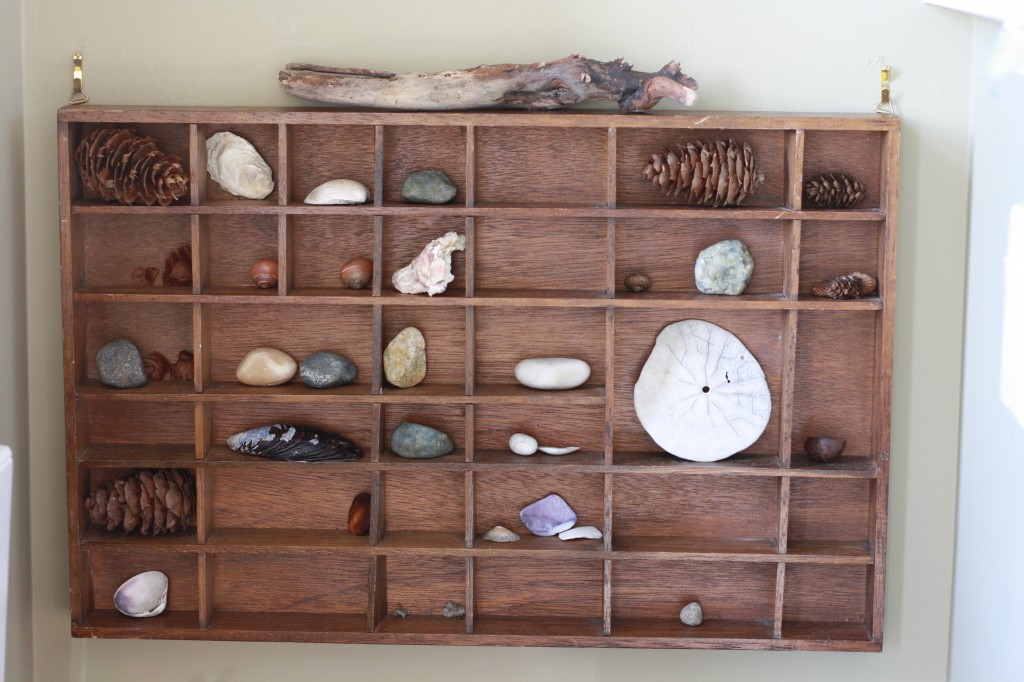 We hung it on the wall, and my son, Dylan, had the most fun arranging all of his little finds on its shelves.  His interest in the project actually surprised me.  Although he completed the display pretty quickly (of course, it changes all the time), he was much more meticulous about it than I expected.  He is usually much more haphazard with his art, but this time, he put some thought into it, and really seemed to enjoy the process.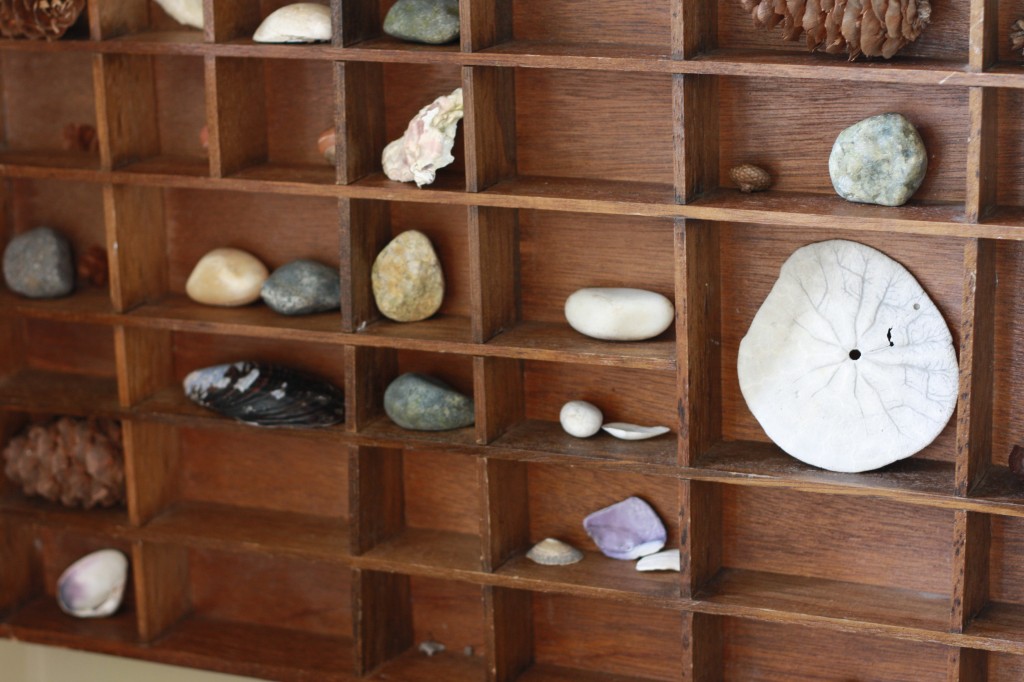 Last week, we added some extra height and grandeur with a lovely branch gleamed during one of our walks (next, I think we'll be adding some of our newly preserved autumn leaves).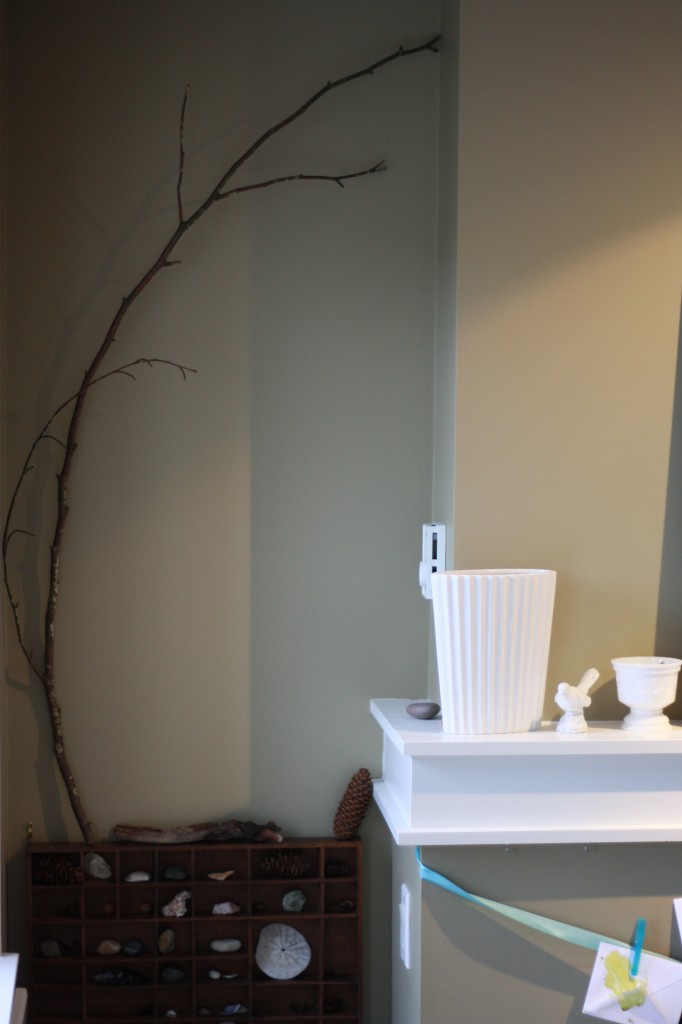 I love our little corner.  I makes me happy to think my kids have an art & nature corner that looks lovely, and is functional, too.

Having an inspiring space has created a desire in me to create more (with and without the kids).

I hope it's having the same effect on them.

Now, if I could only keep every one of those beautiful fall leaves.
We're linking up with:
Ordinary Life Magic for Saturday's Artist
The Magic Onions for Friday's Nature Table