I've been musing about parenting lately, and thinking about what kind of parent I am, and why that is.  Is it deliberate?  A product of my own upbringing?  Am I the kind of parent I want to be?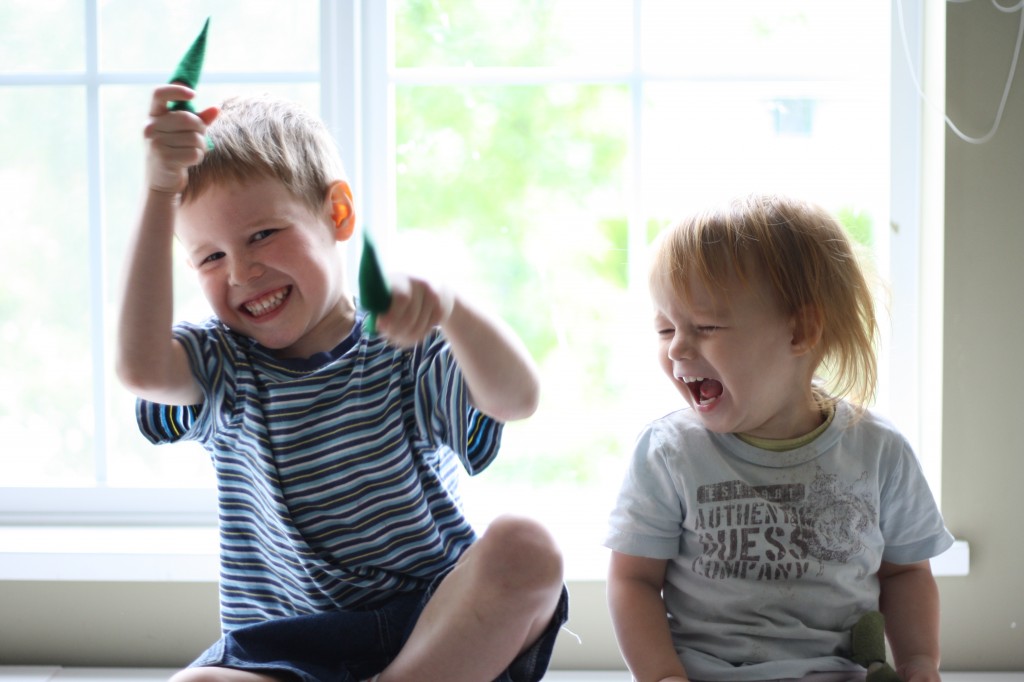 Well, my children aren't perfect.  Although I'd love to believe they are, they do have their guises.  As does everyone.  As do I.  I always thought knowing that made me a better parent.  Being able to see their strengths and weaknesses honestly.  And, it is helpful.  But, in a far more powerful way, I have come to realize that having me in their court, is okay.  It's good.  In fact, it's great.
I don' think my kids are perfect, but I do see them as beautiful, amazing, deep and real human beings.  Little human beings, with the needs of developing people, but human beings.  Who deserve to be treated as such.  And, this is where "behaviour parenting" really irks me.  I know my children aren't the most well-behaved.  They tend to be a little wild.  A little free-spirited.  And, sometimes, it makes them difficult to reign in.  Sometimes, it makes us challenging to be around (sometimes they are perfect angels, too, of course).  But, I don't think I'd change that.  I really don't.
You see, I believe that allowing them to ask questions, speak their mind, and follow their natural curiosities is a good thing.  I want to support that.  I believe that going against the grain, sometimes, will serve them well, in the end.  I want to honour their interests, their desires and their hearts.  What I see, too often, are parents that want their children to behave.  To be presentable.  To be easy to take places.  Children that "play by themselves" and "sleep all night" and are "socialized" (read: will sit quietly in a classroom).  Children that are self-sufficient.
I want my children to be self-sufficient, too.  I want them to be confident that they can accomplish things on their own.  I want them to take pride in their abilities.  But, I don't want them to be convenient.  And I don't want to parent them based on the behaviours I want to them display.
Sure, I've dabbled in behaviour-based parenting.  I've gotten frustrated, and even angry, when I know my kids are doing something inconvenient.  Something I'd rather they not be doing.  Something dangerous, or thoughtless, or – let's see – loud?!  But, the more I focus on correcting their behaviour, the less I become the parent that I want to be.
When I focus on behaviour, I objectify my children.  They aren't my children, they are the source of a poor behaviour.  When I see them as such (consciously or unconsciously) I cease to see them as human beings with a complex set of emotions and needs.  I cease to see them as human beings in need of respect.
I refuse to treat my children as creatures that don't deserve respect.  I refuse to treat them as beings that need to be controlled.
I want to guide them.  Yes.  But, I also want to listen to them.  To hear them, and to serve them.  To be there for them, and to help them grow into the human beings they were meant to be.

When I think of them this way, I don't think of their behaviour.  I think of their needs.  I think of their hearts and their minds.  I approach parenting from a much more compassionate place.

And that is the place where I want to dwell.
I'd love to know your thoughts on behaviour-based parenting?  Does it work for you?  Do you find you can focus on behaviour and still have compassion for your kids?