If you're like a lot of homeschoolers, you've read about the importance of connecting kids with nature.  As this is one of my favorite topics (and activities), I thought I'd tell you about one of my family's recent outdoor explorations.  Near our home, we have a beautiful regional park.  It is full of nature trails, fields of wildflowers, a beautiful river, and small, friendly critters.
When I took the kids to visit Campbell Valley, I knew they'd have fun connecting with nature.  I knew they'd enjoy playing in the trees.  If I stopped to think about which "subjects we'd cover" (which I rarely do), I'd have named physical education and science, easily.  Here's how our day went down.
We entered the park to a beautiful canopy of branches encompassing us, and providing shade and happiness.  Dylan and I pretended we were in a cave, and Sylvie oggled at the branches.  I would call this nature appreciation, imagination, and art.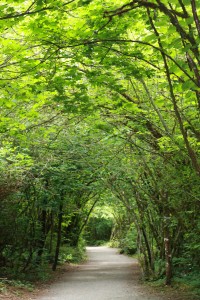 Then, Dylan found a cave to hide in.  He investigated everything inside with his magnifying glass, including the "old man's beard" moss growing on the trees.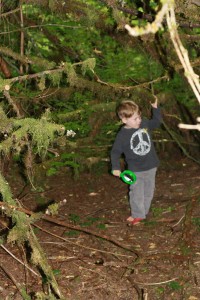 Later, we found a stand of 9 trees growing together from one base.  We counted the trees (math!), and found initials carved into them, which we identified (language arts!), much to Dylan's delight.  Then, of course, we climbed in them (P.E. again!).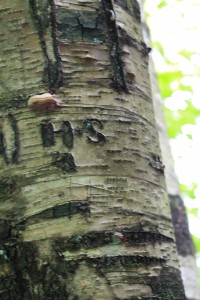 Next, we stumbled upon this amazing wildflower field, and had to stop for photos.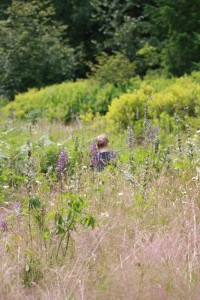 We touched the flowers (gently), and rambled the paths running through them.  Then, I got my camera out and started snapping.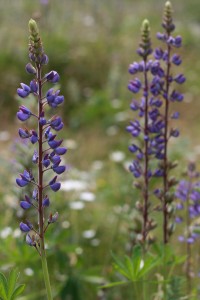 Dylan, of course, wanted to try, too.  So, I gave him a quick lesson in treating my camera with the utmost care, and (gulp), handed it over (science and art!).
Here are two of his best shots.  I'm impressed.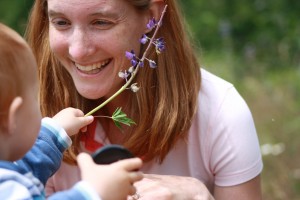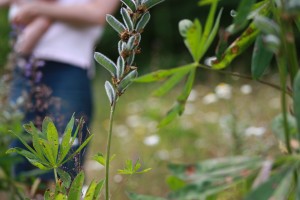 A little later on, he found a stick that was shaped like a "y" (reading, again).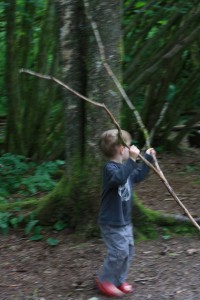 Later, we found a squirrel, that someone had been feeding.  It came right up and sat beside Dylan for a personal nature encounter.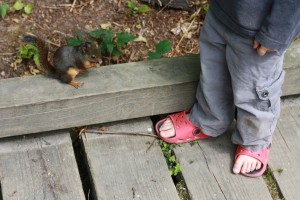 On the trail, we sang.  We marched.  We talked.  We were silent and listened to the wind in the trees.  We paid attention to our surroundings, we paid attention to each other, we got lost in ourselves.  There is no subject that covers imagination comprehensively.  Nor the therapeutic nature of time spent outside.  There is no "lesson" that covers everything we covered effortlessly, and enjoyably.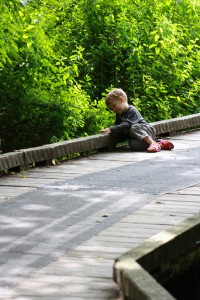 Days like this give me a warm feeling.  But, equally importantly, they give me a real picture of what home learning is all about.  If we are open to seeing it, we'll realize that learning takes place everywhere.  And that it can be as enjoyable as a beautiful summer day.