Nature is one of my favourite topics and, enjoying it is one of our favourite activities.  I've always appreciated the beauty of the natural world, but it wasn't until I became a mother that I really started to appreciate my role in the natural world.  I started realizing how disconnected I had become (had always been?) with the ecosystem, with my role in it, and with the
real
world, growing all around me.  It wasn't until I read Richard Louv's
Last Child in the Woods
, that it all started to really hit home.  And, as I joke with my husband, I went back to my hippie roots (he claims that I have no hippie roots).  From there, it has been one continual journey towards reconnection, appreciation and stewardship.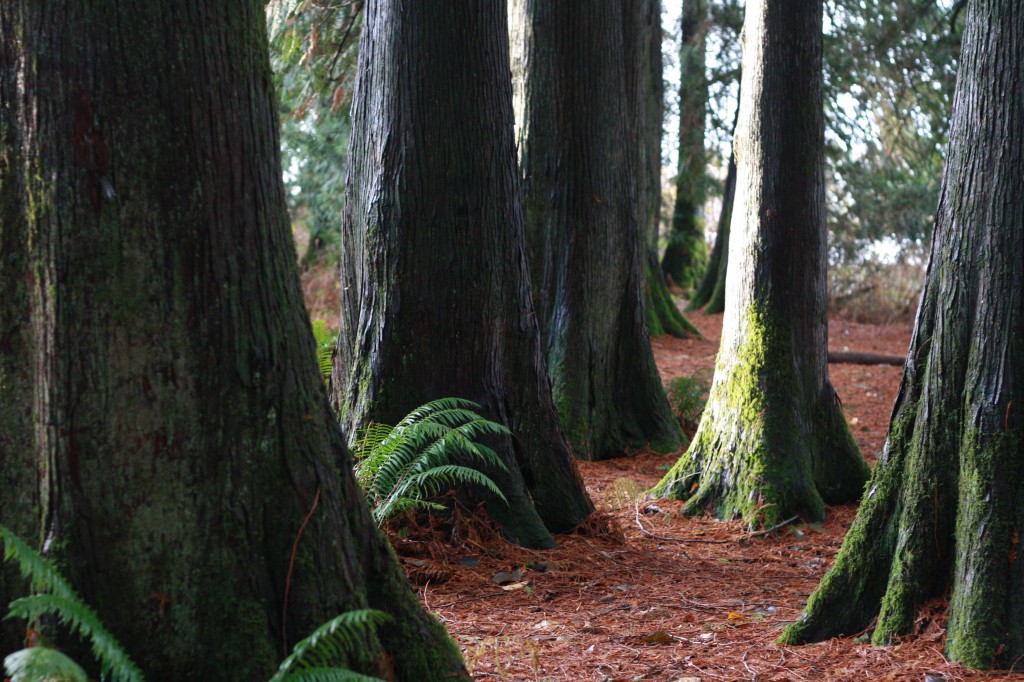 As my family works on reducing our ecological footprint, I am working on increasing nature's footprint on my children's hearts.  Showing them, and sharing with them, the glory and splendour that is our earth.  And the funny thing (or perhaps not so surprising), is that both my children and nature have ended up teaching me so much more than I am teaching them.  The more time I spend outdoors, the more I love it, and the more I want to learn about the living world around me.  The more I see the world through my children's eyes, experiencing everything for the first time, the more in awe I am, in turn.
There are days, like today, when it all bubbles up, and threatens to spill over.  On those days, my greatest hope is that I can live in communion with the natural world and have an active part in preserving and protecting it.  And, I believe, the first part of this is appreciation, the true, deep respect that grows from spending time with a loved one: our Earth.
I'm always looking for ways for us to connect with the outdoors.  Lately, our nature appreciation has looked a little like this:
Last Monday, we received our gift box from the nature exchange.  As I mentioned last week, we had signed up for a nature exchange with The Magnifying Glass and had been matched with a family across the continent, in New York.  Not knowing what to expect, we tried not to get our hopes up.  Maybe they wouldn't even send their package.
Well, that was completely unfounded, because the box we received was pure magic!  Our lovely nature exchanger, Maria, sent us a box complete with photos of her family, and the place where all of our nature goodies were collected (Central Park!).  She included a letter, explaining what everything was and why she chose it, and, to top it all off, she added a hand-drawn "puzzle" for us to match the items to their shape.
I was amazed by the thought and care that went into our package (so much so that I started to feel a bit badly about the little box that we sent).  Anyways, Dylan has determined to look up all of the "unknown" items in the box and let our nature partner know what everything is.  We've also decided to take all of the pressed leaves she sent us, and create some leaf shape artwork from them.  I'll be sure and share it if it works out.
A few weeks ago, we had our first snow.  A wonderful event that was only dampened by the sorrowful discovery of the broken tree in our front yard.  Apparently, the snow was too heavy, and had broken two of the branches off of one of our favourite trees.
Now, many of you may be surrounded by trees, and the loss of a branch of two may be no big event.  But, for us, living in a townhouse on a busy street, every tree is a blessing that we are continually thankful for.  So, the loss of what appeared to be nearly half of our tree was devastating for me.  Wanting to do something, my son and I decided, on a whim, to rescue the branch and bring it inside as an early Christmas tree.
My husband's face was pretty funny to see as we lugged what turned out to be a giant branch inside, up the stairs of our townhouse.  Only to find that it was too tall, and had to be sawed to a more reasonable height.  Still, once it was safely installed in our tree stand, both Dylan and I were pretty proud of our work.  And just a little more peaceful about our little loss.
Tonight, as the leaves were all withered, we had a great time shaking them off the tree and collecting them for compost.  I've just finished installing a strand of beautiful lights, and, bless me, if it doesn't look stunning adorning our living room in all its naked splendidness.  Perhaps its a funny way to practice conservation, but at least it's been a good  exercise in recycling!
Finally, we were warmed with a surprise peek of sunshine today, and the kids and I took to the woods.  We played, collected items for our ever-growing collection, listened to birds, and talked trees.
Oh, and of course, puddle jumped – and, in some cases, puddle biked.  It was good to be outside (disregarding the moment when my daughter got bowled over by her brother's bike).
And, in case you need some literary inspiration, our favourite nature books of the week:
Snow Rabbit, Spring Rabbit by Il Sung Na (thanks to Greening Sam & Avery for the recommendation, it's lovely!)
Crinkleroot's Guide to Knowing the Trees by Jim Arnosky
Here's to a week of happy exploring!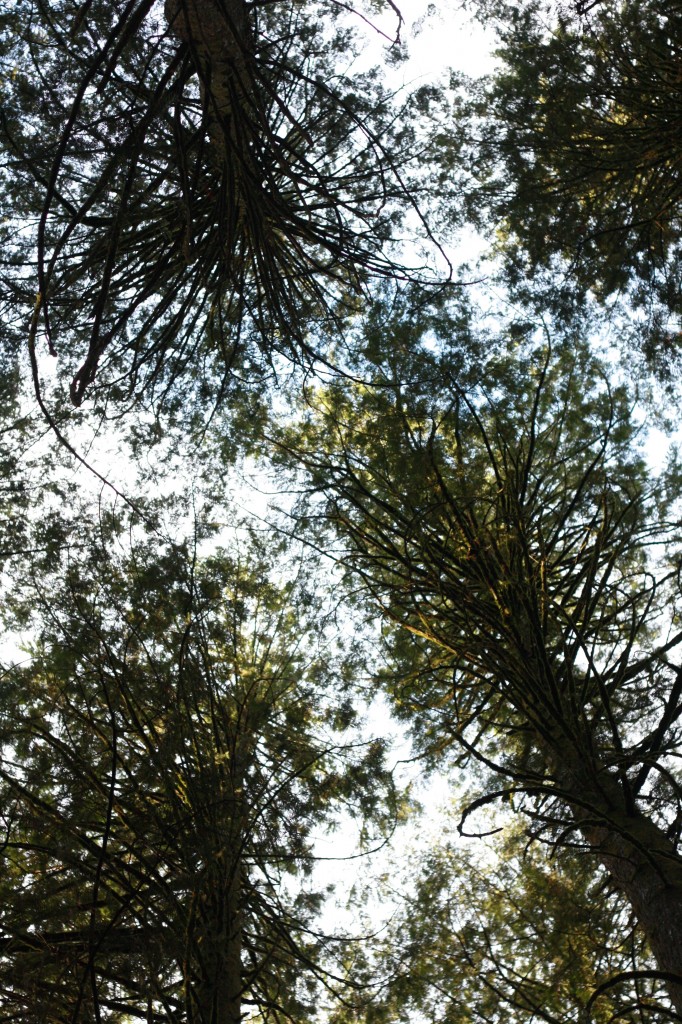 —
We're linking up with:
Greening Sam & Avery for Outdoor Play
Owlet for Unschool Monday
Living & Learning for Nature Connections
Enjoy!