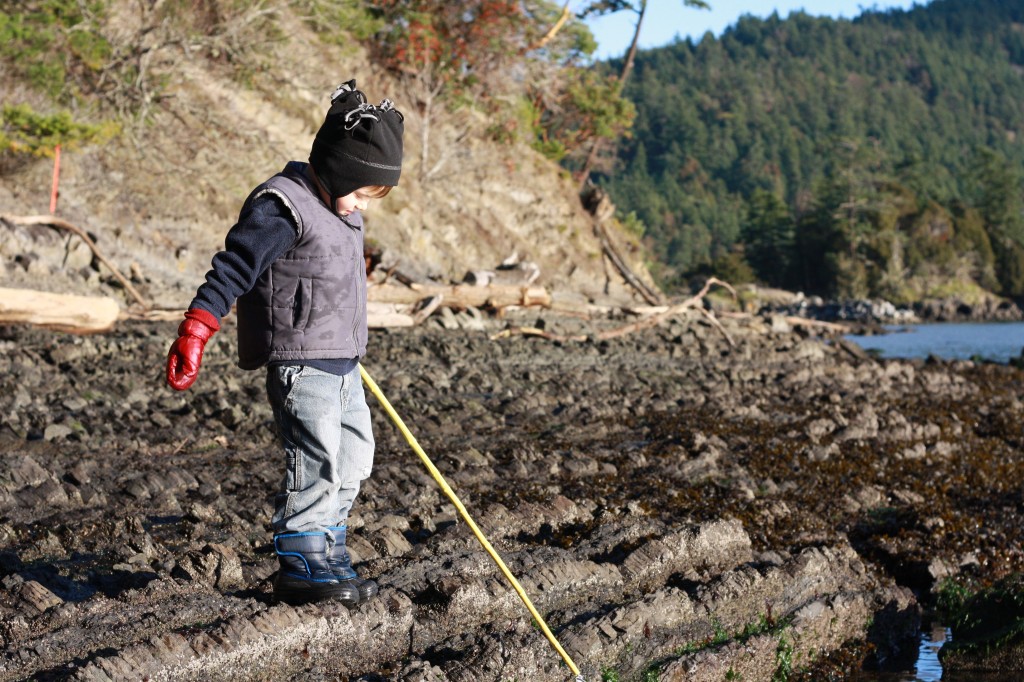 I recently posted a link to this article on my personal Facebook page.  It is by one of the premier voices in life learning, Wendy Priesnitz.  The article talks about letting children slow down and explore their worlds.  It also stresses the importance of schools moving away from "results oriented" evaluation, and moving towards self-discovery for children.  A perspective that I appreciate and identify with.
In response, I got an very interesting response from a friend.  Anyone who has chosen to homeschool, probably knows what it is like to face opposition to their choice.  In many ways, I actually enjoy the debate, because it allows me to put into words the many things that swirl around in my brain when it comes to home learning.  And, I usually find some clarity, or at least a healthy debate.
In this case, my friend, who is also a passionate public school teacher, expressed concern that kids educated in this fashion wouldn't face anything that was difficult or uninteresting for them, and would therefore lack necessary life skills.  A valid argument that we have all heard.  And, one, if I'm being honest with myself, that I can entertain.  My mind immediately runs to the worst, a child that can't add or never learned world geography and has no idea how people live outside his own existence (you can feel free to insert whatever dire scene you can come up with here).
The thing is (and what I said to my friend, amidst a lot of rambling, trying to get to this point), that the life learning approach advocated in the article stresses two things (or at least my interpretation does).  One: that kids learn better, and the information they are learning sticks better, if they have a vested interest in what they are learning.  If they can approach a subject or skill in a way that interests them, they are much more likely to both succeed in, and grow from, that knowledge.  And, two: that the very ability to learn, and teach oneself new skills in life, trumps any particular information or subject that a child could learn.
Now, I don't know any "unschooler" or "life learner" or parent, really, who doesn't want their child to have a good grounding in foundational skills.  In my opinion, it is more a matter of the timing, and method of acquiring these skills that is in question.  Which is where public schools have their limitations.  Standards, which are dictated by age and grade are pretty hard to avoid in public schools.  And an individualized learning plan for each and every student is nearly impossible in a classroom setting.
So, is it okay to sit in the happy medium?  Decide what is right for your children, and be at peace with that?  Who advocates for all of the other children?  I think this is what my friend was also getting at.  That every child deserves the best kind of education they can receive.  Although we may be seemingly worlds apart in our approaches, I don't really think we are.  I think we would agree that we both have the best interest of children in our hearts.  And, I admit to being challenged by what she says: that all children deserve advocates.
I don't pretend to have the answers to all of these questions.  I am exceedingly curious to know what your answers and responses might be.
So, if you are up for it, throw in your hat, and enter the debate.  Give me your two cents on the subject.  Where do you fall on the spectrum, and why?  And do you agree that learning to learn may very well be the best skill we help our children attain?  Please do be respectful in your comments, but I'd love to hear your thoughts.
—
We're linking up with The Momma Knows for The ABC's of Homeschooling.  Enjoy!