My second in a series on how we can  use the holidays to step back, refocus and remind ourselves of the reasons we chose to homeschool in the first place.  This week's topic: family time.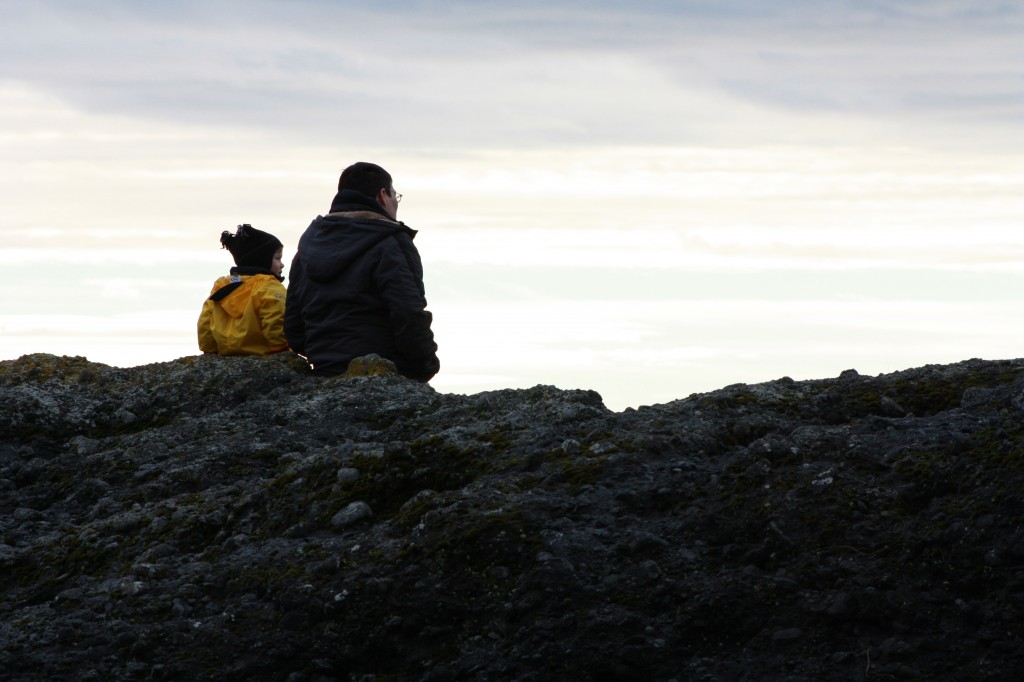 Over the past four months, I have been interviewing home learning families every week, and the one theme that keeps re-occuring over everything else is that of family time.  Regardless of their other reasons, which are many and varied, every family seems to want more of the one thing that is finite: time.  Specifically, time together.
In today's hurried, fast-paced society, many of us have agreed that something is out of balance.  And we feel the need to strike a new balance.  A balance between friends, activities, work and family.  Feeling the lack of time allocated to the former, we have chosen to homeschool.  Making a conscious decision to spend more time together.  Making the value choice that this is important to us.  Over various other element that compete with our time.
In the fall, we start out with guns blazing.  Running out of the starting gate with plans, ideas, and activities.  Even if we don't officially recognize the school year, many of us begin formal learning in September.  And, perhaps it's the change of season, or perhaps its the years of schooling life that many of us come from, but September seems to harken something new.  A fresh start, and an exciting one, at that.
By the time winter arrives, we are deep in the trenches, busy, active and bustling.  Enter, the holiday season.  Again, although our children may not attend public school, most of us are still active outside the home.  Classes, sports, music, playgroups, field trips… All of these things occupy our time.  And, when many of these activities cease, or peak, at Christmas time, we get a much-needed reprieve.  Just like any schooling family.
I love this time of year, because it cherishes family time.  The holiday season, however you want to celebrate it, values family time.  It may be the only time of the year when our society truly places family time in its proper place, above all of life's other hustle and bustle.
It is this time of year when I remember why I have chosen to homeschool.  And one of the primary reasons is time together.  Time to live together.  To discover together.  To learn together.  To simply be together.  Home learning gives you this time, in a way that other forms of schooling cannot.
At a time of year when everyone else is remembering to take time, and cherishing this precious time together, we can, too.  And we can remind ourselves that it is these very experiences, that are at the core of our decision to homeschool.  Because it is these precious moments, and the many like them that we are so blessed to have, that make life worth living.  And children worth having.  And learning truly come alive.
So, enjoy this time together.  Take a breath, and remember why you started this journey.  I, for one, have been sitting back this holiday season, and remembering that, truly, this is what it is all about.