This Friday, I'd like to introduce you to member Mary Prather of
Homegrown Learners
.  She's a wonderful, inspiring mom blogger, and homeschooler to 2 young children.  As a mom who's just that much farther down the homeschooling road, I find both her continued enthusiasm and knowledge incredibly helpful.  I hope you find her interview as inspiring as I do!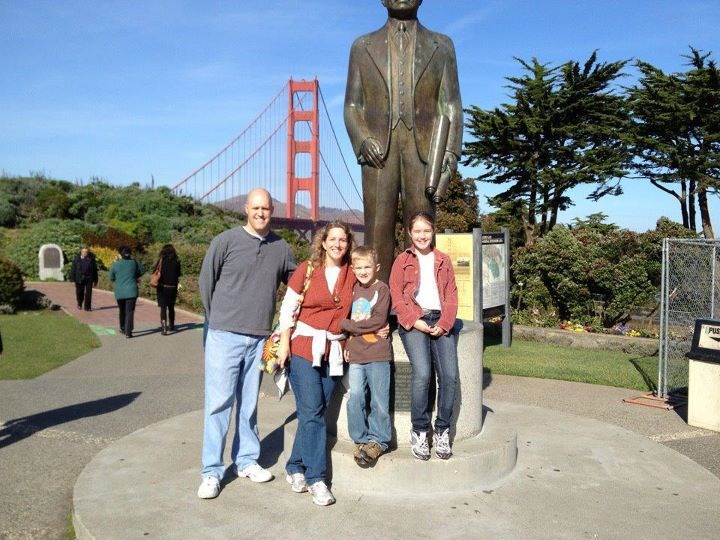 1. Tell us a bit about your family
My husband, Hal and I have two children… Anna, age 10 and Grant, age 7.   My husband is a data architect, so we are passionate about having technologically LITERATE children and equipping them for a completely different type of work environment when they "grow up".  I love music and run a small piano studio from my  home, so I guess you would say my passion is music!  We also love our new and growing Lutheran church, which we helped form nearly two years ago.
2. Have you always known you wanted to homeschool?
NO!   I gave it some thought when my daughter entered Kindergarten and then dismissed the idea for another two years.   I think in many ways I went into homeschooling kicking and screaming, but I know now it is exactly God's plan for our lives.
3. What is your favorite thing about homeschooling?
 I love the fact that I can be creative with my children and spend my days learning and growing with them.   I can literally help them learn about ANYTHING their heart desires.  That's exciting!
4. The hardest thing?
Staying organized (both on the inside and outside) is very difficult for me.  I am constantly seeking ways to be more organized and efficient.
5. Do your children ever ask to go to school?
No. I am waiting for the day, however, when one of them asks me!
6. Do you prescribe to a particular homeschooling philosophy?
I used to think I did.  Now, I'm not so sure.  We use a little bit of everything.   I guess if you had to stick a label on us you might call our family "Interest Led Learners".
7. Do you use a particular curriculum?  Any recommendations?
We use many things from The Well Trained Mind. My two favorites are Story of The World and Writing With Ease. Other than that, I love to make our own unit studies and lots and lots of notebooking.
 8. What does a typical day look like at your house?
I try to be up by 6:00 or 6:30, which gives me time to have some quiet and COFFEE before the kids get up around 7:30 or 8:00.   We try to accomplish all of our academics in the morning and are usually done by 1:00.   Afternoons are spent running errands or (two afternoons a week) with me giving piano lessons at home. We also participate in a co-op one day each week, which my children would tell you is the favorite thing they do.
 9. What is your best homeschooling tip?
 Don't try to be like anyone else.  It sounds so cliche, but every family is very different, and comparisons will just leave you feeling inadequate or proud.
10. As a homeschooling family, what is the one item you couldn't do without?
Bookshelves!! We just bought three more large bookshelves for our home.  We have books in every room of our house and I love that my children can read any time they want.
11. Any final thoughts?
We have only been homeschooling for three years. The possibilities are endless…. sometimes I get overwhelmed with how much we "could" be doing…. when I stop and focus on just a few important things and remember to keep GOD first, our days go much more smoothly! We've been making an effort over the past two years to travel more. I'm finding that these experiences are what sticks with my children the most.   I want them to have a sense of WONDER, ADVENTURE, and APPRECIATION for the rest of their lives.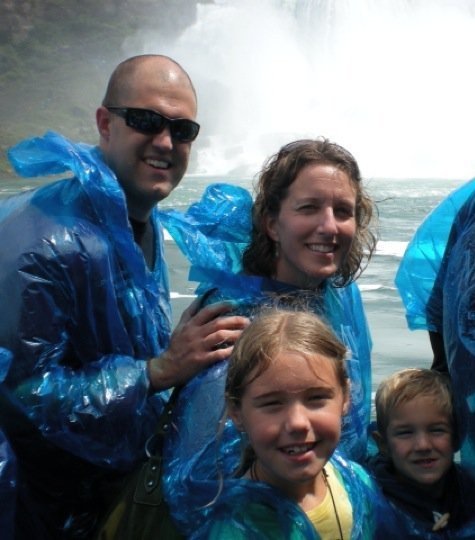 Thank you, Mary, for sharing a bit of your life with us!