Today, I am pleased to present an interview with member, Jennifer Lindahl of
Duskwind Farm
.  She recounts her adventures with homeschooling, sustainability and starting a small family-run farm. Enjoy!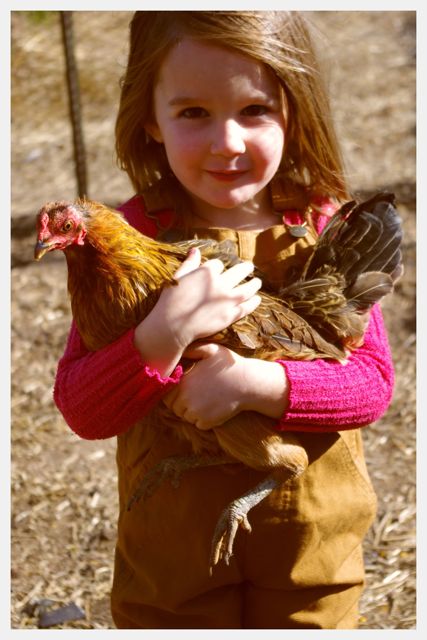 1. Tell us a bit about your family
We are a family of 4 living in central Minnesota. Our daughter Ilana is 4 and our son Elan is 1. Our goal, and our dream, is to live as self-sustainable as possible. Besides homeschooling we also have a small farm. Neither my husband or I grew up farming, but when we thought about raising our kids we could not think of a better place for them to be. Both the kids love the farm animals, and last year Ilana got really into gardening. She loves eating all the produce that we picked to eat fresh or preserved to eat over winter.
 2. Have you always known you wanted to homeschool?
Yes. As a student of public school I struggled. I have a good friend who was homeschooled and is now working as an engineer. Another who homeschooled her children, one is now studying classical guitar in Paris, the other a student at a large University here in the States.
My husband and I wanted to give our children the best opportunities in life, and to us that means homeschooling.
3. What is your favorite thing about homeschooling?
The flexibility, we can go anywhere, do anything or nothing at all, and do it as a family.
4. The hardest thing?
At this point the hardest thing for me is feeling confident that I am giving my kids what they need to succeed. I am however pleasantly surprised by things my daughter says. Things that I am sure I never even taught her!
5. Do your children ever ask to go to school?
I would not say our 4 year old asks to go to school, but she does ask to go to the playgrounds at school.
6. Do you prescribe to a particular homeschooling philosophy?
Right now I say we are unschoolers. However with a 4 year old and a 1 year old a lot could change in our homeshooling journey!
7. Do you use a particular curriculum?  Any recommendations?
To be honest, I stopped looking for curriculum it was so overwhelming. I like the idea of working with what we have. At this point I do not feel the need to buy into a curriculum.
8. What does a typical day look like at your house?
That is a hard one! Having a small farm everyday is an adventure. This morning my oldest woke up to see that one of our goats had kidded. So after eating a quick breakfast she was out to play with the kids. Normally after eating breakfast together we do chores, feeding and watering all the animals, sometimes sitting in the chicken coop waiting for a hen to lay an egg. Soon we will be milking goats too. Then it is playtime.
Ilana loves to make up songs and dances, while Elan loves playing with blocks. Elan takes a nap before lunch so Ilana and I spend time doing an art project, schoolwork, or taking the goats and the dogs for a walk. She loves schoolwork, which could be anything from counting to reading, or coloring. After lunch it could be playing outside or building a fort with the couch cushions.
9. What is your best homeschooling tip?
I know for me I feel the urge to "school" my kids. Sometimes it is hard not to compare my kid to a public schooled child. A mom once told me, regarding potty training,
They will learn when the time is right for them. You never see a 40 year old walking around in diapers.
I try and think about this every time I start comparing my kid to one that is in a public school.  Just because my daughter does not know the alphabet or can't count up to 50 does not mean she is not learning, or that she will never know those things.
10. As a homeschooling family, what is the one item you couldn't do without?
Well my first thought is my kids, but that is an obvious one. For us at the moment with a four year old and a one year old it would be our books and our imaginations.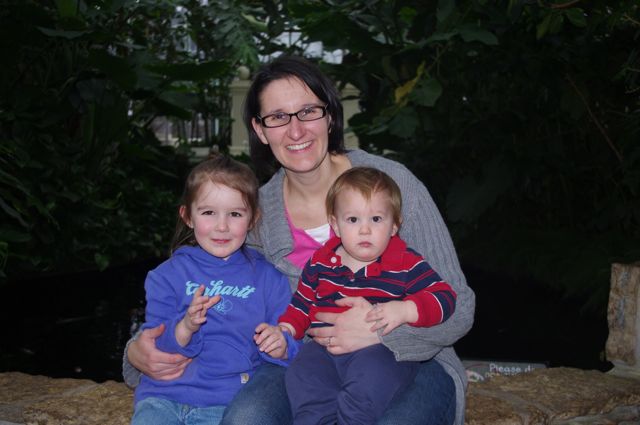 Thank you so much, Jennifer, for sharing a bit of your inspiring life with us!  For those of you who want to know more, check out Jennifer's fascinating farm and family blog, Duskwind Farm.