This week, a few musings on simplicity, cleaning out and raising satisfied kids.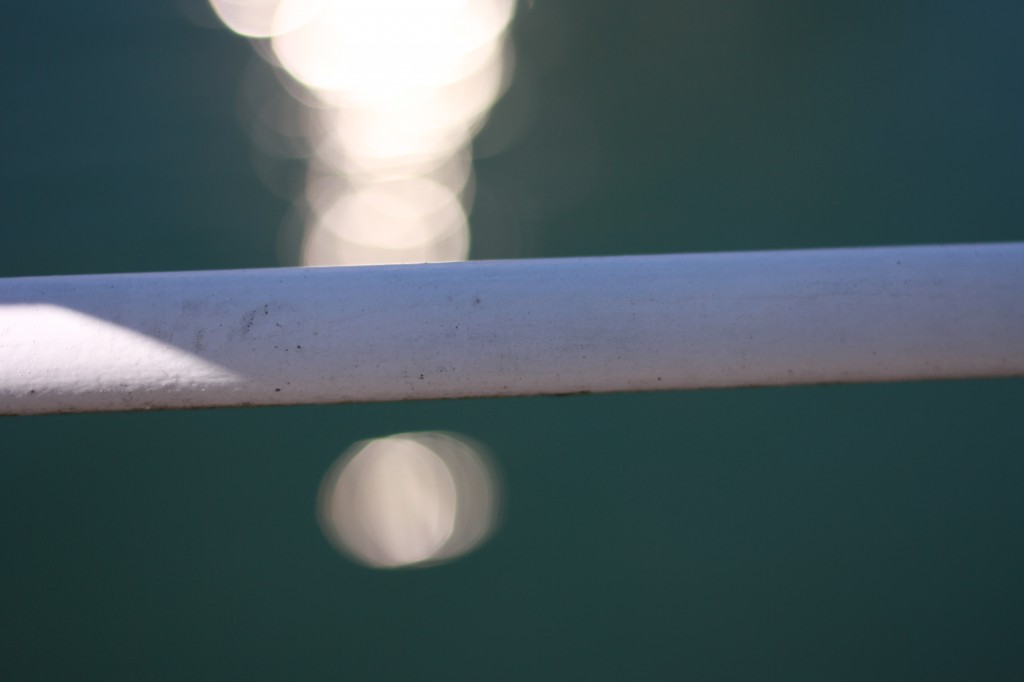 For the past few weeks, I've been working my way (albeit slowly) through Simplicity Parenting by Kim John Payne.  It's a wonderful parenting book, full of positive inspiration, and none of the silent judgement that sometimes emanates from parenting books.  Put simply, it is a lovely book.
Inspired by it, for the past few weeks, I've also been trying to pare down our stuff: the accoutrements that accompany our lives as parents, children, spouses, homeowners, and everything else that we are.  I started by tackling the toys.  I don't feel I'm there yet, but I have put all of the most offensive toys into the hall closet – ready for quick evacuation.  I've been waiting for the kids to ask for them back, or for me to go seeking them.
So far, I've had one half-hearted request for the giant plastic truck (that we were guilted into buying, by a "helpful" manager at the thrift shop), and one for a plastic toy cell phone.  As far as I can tell, they've both been replaced by substitutes (although it might be a bit hopeful to think they have been entirely forgotten).  So, I think a trip to the thrift store (dropping off, not shopping!) is in order this week.
One of the major impetuses (I don't think I've ever used that word plurally, apparently it's possible), for the big clean-out, was a comment from a member, Kristin of Gypsy Junk (check out her blog, it's lovely), that since cutting down on her kids' toys, she saves so much time and mental energy by not having to clean them up.  That did it for me.  And, it's true.  All the bits and pieces were driving me batty.  When I asked myself, why I was doing it to myself, scrambling to find a home for all of the cards, marbles, cars, etc., I realized, hey, I don't have to do this!
So, we're a work in progress.  We still have way to much stuff, but now, at least, I am starting to feel more in control.  And, I hope the kids are, too.  Another attempt should have us with a manageable amount of "stuff" to work with.  This week, I hope to tackle the closets.  All of them.  Of course, mine will be the hardest…
And so, the greater point, what is all this stuff teaching our children?  Even though we rarely buy toys (or anything these days, for that matter) when we are out, my son still covets things he sees.  He's four, and already, he's got a consumer's mindset.  When he wants something, he has taken to asking us to go out and buy it – now!  This, more than anything has made me take a step back and evaluate.
It's  more than getting stuff at a good deal, or secondhand, or even paring down on stuff.  It's an entire attitude shift that, let's face it, will put us at odds with society around us.  A friend and member posted a Facebook update today, that echoed all of these thoughts.  She lamented the culture of gifts, that people assume that kids need presents – that people need presents – to show that they care.   As a recovering chronic gifter, I concur.  I've always loved giving gifts, but the older I get, the more conscious I get.  I don't want to blindly purchase gifts, especially for children.  As a parent, I always value time, and gifts of service over stuff.  And I know how hard it is to integrate more stuff into our home.
I know we're not there yet, but I look forward to the day when we don't feel like we really want anything (not that we have everything, just that we're satisfied by not having it).  A walk outside always trumps a trip to the mall.   A cup of tea with a friend, trumps shopping therapy.  Art for process trumps art for creation of more stuff.  Now, I know I'm rambling, so I think I'll stop there and just say that I'm working on breaking the cyle of consumerism, at least in this family.
How do you feel about "stuff?"  Are you a collector?  How do you consciously attempt to break the cycle of consumerism in your family?  Do you?  Are you snowed under?  Or a happy minimalist?