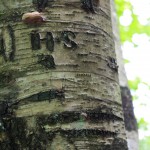 We are an online community for home learners of all persuasions.  The Homeschool Co-op was founded to help families connect with one another in an easy, efficient and powerful way.
Our hope is that The Homeschool Co-op will become a place for you to find both the information you need, and the relationships that will sustain your homeschooling journey.
We welcome mothers, fathers and families with diverse interests, philosophies and lifestyles.  Whether seasoned veterans, or brand new to homeschooling, each of us has something to learn and share.  We aim to provide you with a warm and supportive environment with which to do so.
So, relax, feel welcome and enjoy!